Did you KNOW that you can archive all the information from your Facebook page? And that you SHOULD?  At a recent NSA conference, a good friend told me a horror story about how she created a secondary Facebook account for her business, which set in motion a hacking alert to Facebook and they shut down her personal page that she had cultivated for eleven years. Devasting-right?  You never know what can happen. I'm a BIG believer in storing backups, and saving data! So I thought I'd share an easy tip on backing up your Facebook data!
To download your information: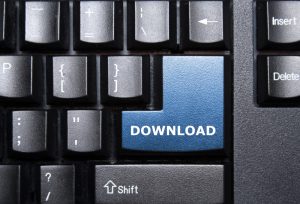 Click at the top right of any Facebook page and select Settings.
Click Download a copy of your Facebook data at the bottom of your General Account Settings.
Click Start My Archive.
I so felt for my friend and client. Losing valuable information and precious pictures and memories is devastating. Hopefully, this information can help someone else avoid that painful mistake.
I would also recommend checking the settings on your business page to ensure that you don't still have old admin roles that may be outdated. Many times, as speakers and professionals, you hire a team or consultant to manage your accounts and later switch services. Please remember to delete past admin credentials to keep your business page more secure. If you need assistance or a solid review of your social media settings, content or strategy —  please don't hesitate to contact me at 813.957.2989.
Have a great day!